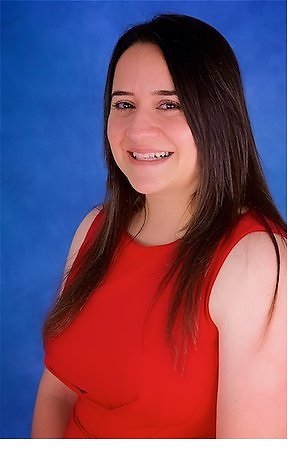 Background and Experience

Martha is a Chartered Psychologist registered with the British Psychological Society (BPS). She is fully accredited as a Cognitive Behavioural Psychotherapist with the British Association for Behavioural & Cognitive Psychotherapies (BABCP) and fully accredited as an Eye Movement Desensitization Reprocessing (EMDR) Practitioner with EMDR-Europe. She is the founder and director of Ferrito Training and Consultancy and Mindspace Therapy-Studio. She is also currently working in the NHS in a specialised service offering treatment for people affected by severe and complex trauma. Martha is also a Clinical Lead with Time to Talk, a charity that promotes the mental health and emotional wellbeing of young people aged 11-25 in West Berkshire.

She has worked with people presenting with a range of psychological problems including severe mental health problems. Her experience includes general practice in mental health care (NHS, private and charities) as well as experience in secondary and tertiary settings such as hospital contexts. She has also been employed part time as an Associate Lecturer and Supervisor for Trainee CBT therapists at Buckinghamshire New University and has taught and presented at various conferences in the UK and abroad.

Martha's approach to therapy:

As an advocate of dynamic, goal-oriented, time limited and collaborative therapy. Martha is focused on working with the specific needs of the individual client(s). She specialises in complex trauma but can work with anxiety, depression and other mental health and adjustment issues. Martha predominantly uses Cognitive Behaviour Therapy (CBT) and Eye Movement and Desensitization Re-processing (EMDR) but integrates other therapeutic approaches when required. In her practice she is also able to use Internal Family Systems (IFS) and other third wave therapies.

Martha is committed and passionate about ongoing learning and has completed her doctoral research which focuses on growth and resilience following trauma. Her research study compliments her interests with people affected by significant psychological trauma and loss. Martha actively contributes to, and draws upon, eminent research in order to inform and optimise the quality of therapy. She is experienced in psychological research, has published numerous papers in international peer-reviewed journals, written book chapters and presented her work at conferences world-wide.

Qualifications:


*
Doctorate (PhD) in Psychology at the University of Portsmouth


*
Masters of Science in Cognitive Behavioural Therapy (CBT), Buckinghamshire New University (BABCP Fully Accredited Cognitive Behavioural Psychotherapist)


*
Masters of Science in Psychological Research Methods, University of Surrey


*
EMDR Practitioner Full Training, and accredited as an EMDR practitioner.


*
Post-graduate Certificate in Advanced Counselling Skills, City London University


*
Certificate in Mentalization-Based Therapy (MBT), Anna Freud Centre


*
Bachelor of Psychology with Honours, University of Malta


*
SDS Accreditation in Clinical Supervision Level 3 Advanced (BPS Approved Certificate in Clinical Supervision)